Delightful Monmouth Beach Domicile
Monday, July 14th, 2014
Welcome to 7 Gull Point Rd Monmouth Beach, NJ!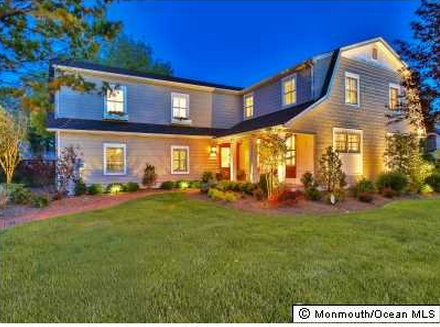 "Home wasn't a set house, or a single town on a map. It was wherever the people who loved you were, whenever you were together. Not a place, but a moment, and then another, building on each other like bricks to create a solid shelter that you take with you for your entire life, wherever you may go." 
― Sarah Dessen, What Happened to Goodbye
The first impression I got when entering this colonial house for sale in Monmouth Beach, NJ was a sense of comfort. The Monmouth Beach house is decked out with 4 bedrooms and 3 bathrooms, making it an awesome place to start and raise a family. Features like the lighting fixtures and the cohesive wooden flooring throughout the house, make this house for sale in Monmouth Beach, NJ seem like home the second one walks in. The beautiful fireplace featured in the main living room serves as a prime spot for family bonding. The marble countertops in the kitchen make clean up a snap after every family meal/ gathering. The outside terrance serves as a perfect spot for summer parties and gatherings. With all the features mentioned above, 7 Gull Point Rd ensures good and positive vibes all around.
A beautiful home for the beautiful you.
For this listing and many more, feel free to contact me at diane@dianekaplan.com.
Best always,
DBK