First-time Buyers Dos & Don'ts
Friday, June 13th, 2014
Buying a house for the first time is probably one of the most exciting moments in a person's life. It is a right-of-passage into adulthood. It indicates new beginnings, growing a family, and stability. Here are some key dos and don'ts when purchasing your first home.
DON'T: Rent instead of owning.
First things first, if you are in the position to get into a mortgage. Do so! The rent you pay every month is money you will never see again. Owning a home is an investment. It is a place you can call your own and grow with simultaneously. On another note, if you feel as though you are not fully in the position to own you may qualify for federal-mortgage programs. Don't be afraid to contact your local government as well to look over all your options.
DO: Use a real estate broker.
Let me just make this clear… real estate brokers are here to help. The financials of buying a house for the first time can be overwhelming. Good real estate professionals guide you through the entire process and have your best interest in mind. Together you can figure out a price range, then find the best location based on a range of towns. Your real estate broker is there to advise you what towns and neighborhoods would work best depending on your needs (kids, newly married, single, etc). Also, if you find a house you really like, your experienced real estate broker will be there for you to negotiate pricing.
DO: Budget for your first-home loan.
If you have to stop making that daily morning trip to Starbucks, DO SO. It is very important to stay on top of your first home-loan. Keep track of all your income and expenses so you can figure out the best payment plan possible.
DON'T: Forget about the hidden costs of home-buying.
It is really important to be aware that there are appraisal fees, property taxes, insurance fees, etc when it comes to purchasing your first home. As well as all the costs of actually furnishing the home and making it "your own." When it comes to buying your first home it is better to over prepare financially.
DON'T: Fall in "love" with a particular house. 
Not only will "falling in love" with a particular house put a mental block on the other options available, but the seller will most likely jack up the price. Be very sure you weigh out your options and make sure the house caters to you in every single way, remember it is a long-term investment.
Hope these tips help and congratulations on your first home!!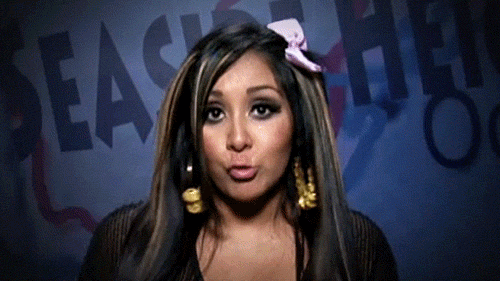 Sincerely,
DBK