Sea Bright Beach House For Sale
Thursday, June 19th, 2014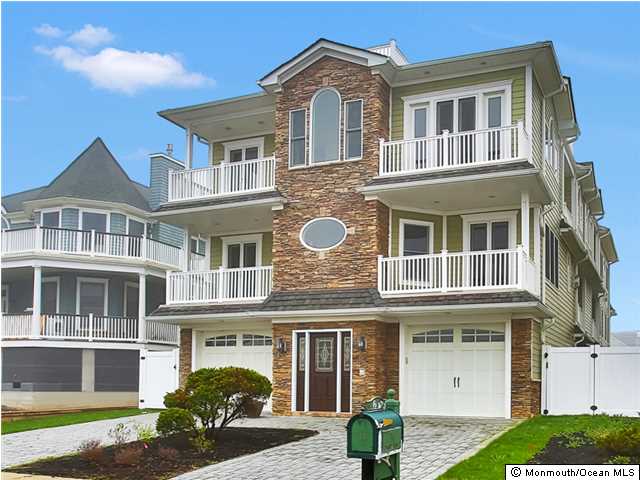 Well isn't she a stunner!
This lavish Sea Bright, NJ beach house is now available for sale. When initially entering the beach house, the spacious interiors and incredible views of the ocean made me instantaneously fall in love. I was immediately jealous of its future owners. The beach house has three cohesive levels, which did not sit right with me at first, but guess what… THERE'S AN ELEVATOR! Honestly, it makes sense for the beach house to have three levels because the house comes equipped with 6 bedrooms and 5 1/2 bathrooms. 14 Imbrie Place's seashore town location is perfect for a beach house or year round living. Being a walking distance from the beach, this Sea Bright, NJ beach house is sure to ensure an amazing summer.
How could you resist?
For this listing and many more, feel free to contact me at diane@dianekaplan.com.
Sincerely,
DBK