Middletown Masterpiece
Monday, July 28th, 2014
Welcome to 60 Sleepy Hollow Rd. Middletown, NJ!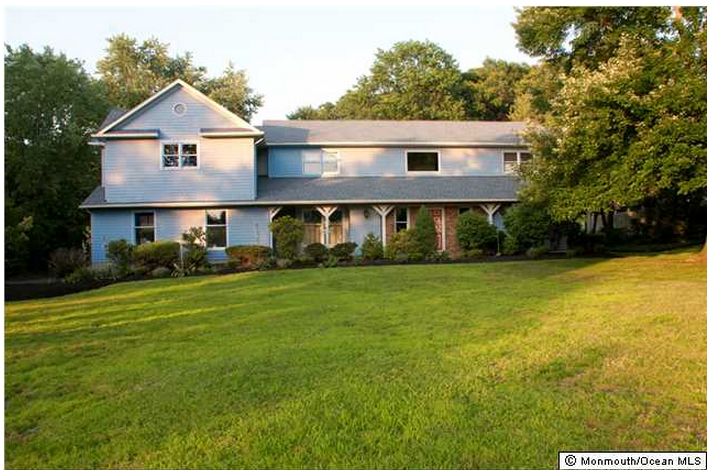 Owning a home is a keystone of wealth – both financial affluence and emotional security.
-Suze Orman
Tucked in a patch of greenery, 60 Sleepy Hollow Rd Middletown, NJ creates a homey vibe even before one steps foot in the Middletown property. Walking into the Middletown house, the comfortable ambiance get even stronger. The stone fire place located in the center of the living room giving it a rustic look and because it can double as a gas stove, the room may double as a dining room. All the wooden tones throughout the Middletown house provide a sense of escape from the rest of the world. The master suite has an indescribable  walk-in closet/ dressing room. The second floor features a studio that is flexible for conversion into a gym, media room, etc. I already fell in love with the Middletown house, then I stepped outside and saw the massive in-ground pool. 60 Sleepy Hollow Rd Middletown, NJ is perfect for a budding family, a couple roommate, or just about any living situation.
For this listing and many more, feel free to contact me at diane@dianekaplan.com.
Best Always,
DBK