Oceanfront Monmouth Beach Condo for Sale
Thursday, July 24th, 2014
Welcome to 45 Ocean Ave Monmouth Beach, NJ!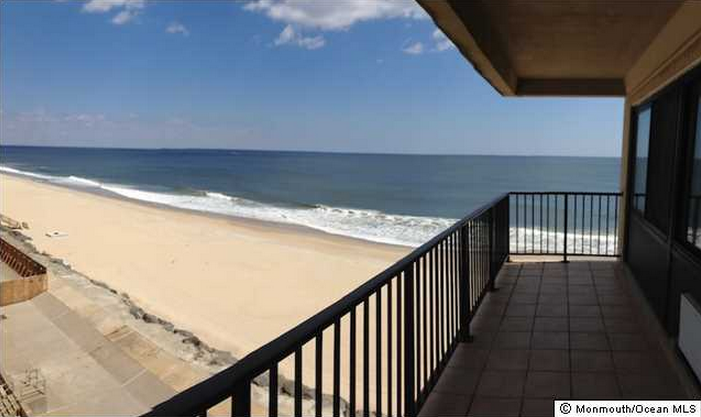 When I first toured 45 Ocean Ave in Monmouth Beach, NJ, I stood on the balcony overlooking the ocean for a solid ten minutes. It was one of the most relaxing moments in my life. This oceanfront Monmouth Beach condo is set up with 2 bedrooms and 2 bathrooms, perfect for a young family or living with a roommate. The kitchen comes complete with a breakfast bar and stainless steel appliances. There is a fully staffed 24/7 concierge available for whatever the oceanfront Monmouth Beach condo's residents might need along with a cafe in the lobby and a fully equipped gym. The beach is footsteps away, but there are also indoor and outdoor community pools available for the residents as well. This oceanfront Monmouth Beach condo is the perfect place to spend the summer or live year round.
Embrace the waves.
For this listing and many more, feel free to contact me at diane@dianekaplan.com.
Best,
DBK